Anthony Dunne
Professor & Head of the Design Interactions Programme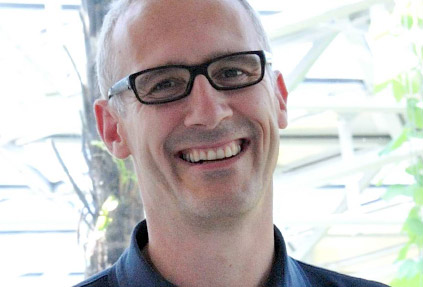 Anthony Dunne is professor and head of the Design Interactions programme at the Royal College of Art in London. He is also a partner in the design practice Dunne & Raby. He studied Industrial Design at the RCA before working at Sony Design in Tokyo. On returning to London he completed a PhD in Computer Related Design at the RCA. He was a founding member of the CRD Research Studio where he worked as a Senior Research Fellow leading industry and EU funded research projects.
His work with Fiona Raby uses products and services as a medium to stimulate discussion and debate amongst designers, industry and the public about the social, cultural and ethical implications of emerging technologies.
Projects include Hertzian Tales, a combination of essays and design proposals exploring aesthetic and critical possibilities for electronic products (MIT Press 2005); Placebo, a collection of electronic objects exploring mental well-being in relation to domestic electromagnetic fields; Technological Dreams Series, no.1: Robots for Z33; and Foragers for the St Etienne International Design Biennale. Design Noir: The Secret Life of Electronic Objects was published by Birkhauser in 2001. His work with Fiona Raby has been exhibited and published internationally and is in private and permanent collections including MoMA, the Victoria & Albert Museum and Frac Ile-de-France.
Anthony was awarded the Sir Misha Black Award for Innovation in Design Education in 2009.