Interaction Awards: The Home Stretch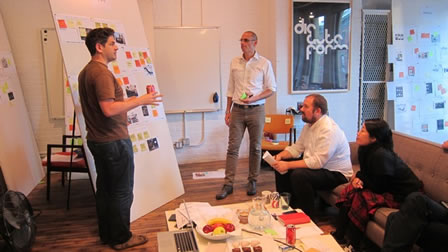 This year IxDA launched an important and ambitious new program: the inaugural Interaction Awards, sponsored by Google, and celebrated at this year's Interaction12 Conference in Dublin. We created the awards to celebrate excellence in our field, and to encourage the global interaction design community to share our work. The excitement for this kind of exposure is palpable. We received over 300 entries from across 33 countries for the 2012 Awards.
The awards, open to any professional or student projects completed within the past two years, started with an initial evaluation of the work across the criteria of context, impact and craft. An international panel of peer reviewers chose the top 72 projects for the Shortlist of entries that were then presented and reviewed by our carefully selected Awards Jury.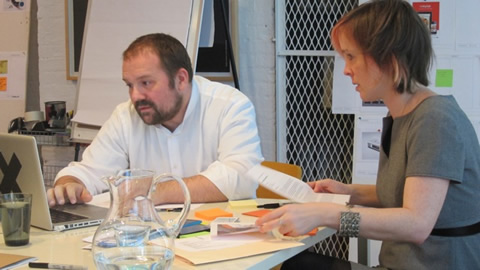 The Jury review, led by Jury Chair Robert Fabricant of New York, USA, took place over 2 days in New York City last month, was comprised of high-profile designers and thinkers from around the globe including: Massimo Banzi (Milan, Italy), Janna DeVylder (Sydney, Australia), Matt Jones (London, UK), Younghee Jung (Bangalore, India), Jonas Löwgren (Malmo, Sweden), and Helen Walters (New York, USA).
These esteemed jurors were chosen for their experience, domain expertise and strong opinions on good design. And they didn't disappoint. Over long days of intense discussion and debate, they evaluated essays, interrogated prototypes, and reviewed entrant's videos representing each design project. Push pins and post-its strewn the room as they compared the contexts, impact and craft behind products and services as diverse as in-car dashboards, installations, and wayfinding systems and games. Daunting as it may sound, they expertly narrowed the 72 shortlisted projects to 26 finalists, and then chose top honors in each category and overall.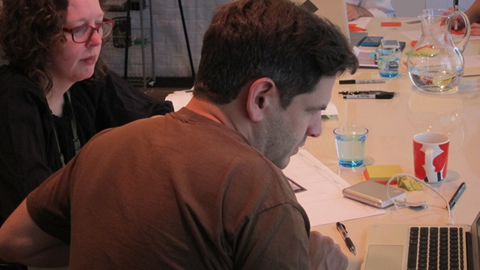 The Finalists just announced on ixda.org will be awarded honors in 6 interaction categories: Optimizing, engaging, empowering, expressing, connecting, disrupting. Interaction categories? We deliberated about these categories. Platforms, industries and domains say very little about what we actually do. For a while we considered having no categories at all, but we opted for categories that would challenge us to think about the intentions of the work and the nature of the interactions IxDA creates, and how these sit across platforms, domains, and cultures.
Later this month, we'll launch an online gallery of all shortlisted projects and open voting for the People's Choice of best project for the year. This award empowers the community to take part in the process and engage in constructive conversation about the best representations of our growing field for 2012. At the awards ceremony, at 8:00 p.m. on February 3, 2012 in Dublin, we will honor the 26 finalists, and award the prizes for top honors in each category, as well as an overall winner for the year. We hope the conversation started – by the awards, in the online gallery, at the ceremony – will extend far beyond February's celebration of interaction design. Our ultimate goal is for the Interaction Awards to start a dialogue, inspire designers and businesses alike, raise the profile of interaction design, and demonstrate its value in the global economy.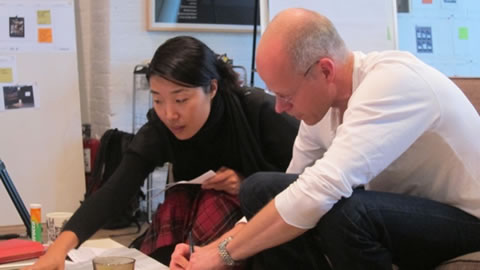 This is an exciting time for our field, and we're thrilled about the impact the awards will have as a showcase and demonstration of the breadth and depth of design excellence to be found across our diverse community. Check out the online gallery (when it launches), come to the party, and enter next year's awards, opening in June 2012.
The Interaction Awards take place on Friday the 3rd of February 2012 in Dublin. Entry to the Interaction Awards is included as part of the Interaction12 conference package. Register for Interaction12